Aderant MatterWorks delivers intuitive dashboards and mobile access for proactive matter management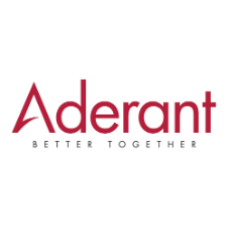 Legal software provider Aderant announced today a series of productivity-enhancing improvements to its innovative MatterWorks solution, addressing the changing needs of the legal market. Aderant MatterWorks is essential software to plan, forecast and monitor legal matters and is compatible with the top two practice management systems available today—Aderant Expert and Elite Enterprise. The new features address a number of needs highlighted in an upcoming Aderant research report and are part of an expansive upgrade of the Aderant Expert suite of legal applications for mid-sized and large law firms.
According to the soon to be released research, 64% of law firms report an increase in client demands for more transparency from their legal providers. This, coupled with the increasingly competitive legal landscape, requires law firms to have more on-demand information about their matters than ever before.
Key enhancements to the MatterWorks application have been added to increase this visibility of matter performance metrics. New advanced dashboards, now available in a tablet-friendly web interface, allow for easy remote user access from anywhere, providing firm leadership with status updates on firm projects. In addition, monitoring capabilities have been significantly enhanced to help users more quickly identify items most in need of attention, enabling improved client service.
Enriched capabilities provide clear and actionable data for law firms:
A new "My Forecasts" group provides individual users with an at-a-glance overview of their matter forecasts and budgets, efficiently highlighting significant issues. New financial metrics—including margin percentage, leverage, profit per partner hour and revenue per lawyer—deliver greater insight into matter profitability. Expanded unique health assessment protocol, which assesses items as Healthy, Monitor or At Risk, allows users to select a full range of specific metrics for assessment and assign an importance level to each metric. New view options for tracking matters allow users to monitor matter plan variations and schedules.
"These exciting enhancements to our innovative MatterWorks software provide clients with new mobile tools to monitor and manage their matters while on the go," commented Aderant EVP of Strategy and Product Mike Barry. "We are delivering additional metrics, more comprehensive health assessments and expanded views that highlight critical issues in an intuitive, web-based platform, promoting wider and more frequent matter monitoring. This upgraded functionality will enable clients to meaningfully advance their goal of improving matter profitability."
Other improvements include additional alternative fee arrangements, group portfolio pricing along with the addition of success/bonus fee values, an enhanced ability to search for specific matter plans, new margin percentage columns in the forecast screen and forecast locking to prevent multiple users from updating a plan at the same time.
In addition to these new MatterWorks capabilities, the latest version of Aderant Expert delivers significant improvements to time and billing capabilities (including Time Management, Found Time, On the Go Time and Paperless Billing), Expense Management functionality and much more. The upgrade is available to the current 8.0 release of Aderant Expert.