Aderant Matter Planning application now available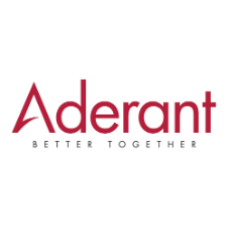 Aderant, a global provider of business, financial, and information management software for law and professional services firms, today announced the general availability of its newest Aderant Expert module, Expert Matter Planning.
In response to an ever-changing market, Expert Matter Planning enables firms to more easily and confidently respond to and manage requests for both standard and alternative fee arrangements. Firms can search and collate prior or existing matters and design preconfigured templates to build matter profiles that are modeled after prior work experiences. Matter Planning enables firms to review work performed on prior matters to ascertain the duration, effort, and expertise required for the new engagement. It also brings together hours and roles to produce a fee estimate and a projected P&L so that firms can ensure each new matter meets their profitability thresholds. The innovative, flexible design handles all types of alternative fee agreements and monitors the matter through the entire life cycle.
One of the key advantages of Expert Matter Planning is its full integration with Aderant Expert. Integration allows the use of Expert Rates, Ranks, Timekeepers, Phases, and Tasks all to be shared, ensuring a seamless movement from the matter planning phase into file opening, time recording, and billing. The tight integration with Aderant Expert also provides accurate monitoring of the estimates created in the planning phase against actual time entries and reports on any variances.
"At Sheppard Mullin we understand that in today's marketplace, a law firm must be flexible and value-driven when pricing client engagements," stated Kevin Combs, Chief Financial Officer for Sheppard, Mullin, Richter & Hampton LLP. "The ability to mine historical information to develop 'win win' arrangements is a wave of the future."
"With Expert Matter Planning, firms can calculate the profitability of their alternative fee arrangements to ensure viability prior to the engagement," said Michael Kohlsdorf, President and Chief Executive Officer for Aderant. "As the industry changes, as it has with AFAs, we remain committed to responding to meet the needs of our clients. Expert Matter Planning represents Aderant's dedication to providing the newest and most effective applications to law and professional service firms around the world."
The release of Expert Matter Planning is in conjunction with the general availability of Aderant Expert "Golden Gate" Release SP2, which was issued on November 30, 2010. The release introduces Expert Matter Planning as well as enhancements to Found Time, an innovative application that enables timekeepers to automatically reconstruct their day to capture lost or unaccounted for time to increase billable hours and revenue. This release of Found Time includes an active desktop agent that tracks all active application windows on the user's desktop with a full listing of all system interaction. Users can also view changes more clearly and export their activities to Microsoft Excel for further manipulation and printing.