ADERANT delivers strong 2010 performance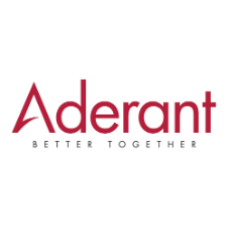 ADERANT, a global provider of business, financial, and information management software for law and professional services firms, announced today that the company finished 2010 with strong performance. The company saw more than 40 clients select or go-live on ADERANT products and released several important new applications. In addition, the company extended its regional dominance in Australia and New Zealand, continued to lead the legal industry in customer satisfaction and client support metrics, and delivered a 100 percent successful implementation rate.
"2010 has been an outstanding year for ADERANT despite the continued economic challenges facing firms," said Michael Kohlsdorf, President and Chief Executive Officer for ADERANT. "Law and professional services organizations alike have responded positively to our value proposition of comprehensive and highly functional products coupled with a world-class product support team and a proven ability to implement our software on time and on budget."
New Clients and Project Go-Lives
The number of new law firms and professional services organizations that selected ADERANT grew dramatically in 2010, with more than 20 new firms selecting ADERANT practice management systems. The company added several prominent firms to its client roster, including AmLaw 200 firm Gordon & Rees and Marshall Dennehey Warner Coleman & Goggin.
ADERANT successfully moved some of the most prestigious firms in the world onto the ADERANT Expert platform in 2010. This year more than 20 firms went live on ADERANT products, including Hunton & Williams, Allens Arthur Robinson, and Slater & Gordon. To date, more than 275 firms are now live on the latest version of ADERANT Expert.
ADERANT also remained the legal industry's top technology vendor in Australia and New Zealand, boasting 70 percent, or 21 of the top 30 firms across the region. ADERANT also represents half of Australia's ten fastest growing firms and two major firms in Singapore as recently published by ALB. Several large and prominent APA firms selected or went live on ADERANT Expert in 2010, including Chapman Tripp, Carroll O'Dea Lawyers, DFDL Mekong, and Holman Webb.
Responding to an Ever-Changing Market
To meet the challenges that firms are facing, such as managing alternative fee arrangements, ADERANT continued to offer new and innovative products to firms. In 2010 the company released ADERANT Practice Manager, ADERANT StarLaw, Expert Matter Planning, Enterprise Workflow, Expert ClearView, Expert Financial Reporting, and Found Time. The company's extensive use of Microsoft technology enables the ADERANT development team to roll out robust, feature-rich products very quickly to address the pressing needs firms have for increasing billable hours, streamlining processes, and improving information visibility.
"In 2010, ADERANT brought several new and exciting products to market that meet today's challenges by optimizing firm operations," said Kohlsdorf. "Found Time, Expert Matter Planning (for managing alternative fee arrangements), Expert ClearView, Enterprise Workflow, and ADERANT StarLaw each deliver powerful capabilities to firms and enable them to grow revenues and profits."
Industry Leading Client Satisfaction
ADERANT continued its reputation for outstanding client satisfaction throughout 2010. More than 95 percent of ADERANT clients were highly satisfied with the level of service they received from the company. The high level of satisfaction among ADERANT clients was supported by the company's remarkable 100 percent implementation success rate, and 99 percent client retention rate.
"In 2011, we are continuing to focus on and invest in our core values of world-class products, rapid implementations, and superior customer support," said Kohlsdorf. "We have several exciting product releases planned for the coming year and expect continued growth in 2011."