Aderant appoints Chris Giglio as chief executive officer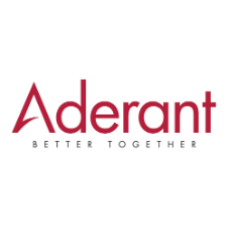 Aderant, a global provider of business and financial management software for professional services organisations, yesterday announced that the company has appointed Chris Giglio as chief executive officer. Chris Giglio joins Aderant with more than 20 years of experience in implementing and selling enterprise software solutions for large-scale clients. Mike Kohlsdorf, former president and chief executive officer, is joining a nationally recognised private equity firm as an operating partner.
"This is an exciting time for the employees and customers of Aderant," said Mike Kohlsdorf, former president and chief executive officer of Aderant. "Aderant is leading the market with great products delivered with a 100% successful go-live rate and 99% customer retention and satisfaction. Chris is a proven customer-centric professional who will continue to serve our customers in an outstanding manner."
Prior to joining Aderant Giglio was the senior vice president of the customer operations organisation at Surgical Information Systems. In this role he provided invaluable services to their customers including implementation, consulting, and support. Throughout his career Giglio has shown an ability to consistently deliver strong operational results for leading information technology companies. Giglio also held executive roles at McKesson and Cerner.
According to James Hickey, a principal with Vista Equity Partners and a member of the board of directors for Aderant: "Chris brings to Aderant a strong track record of creating and executing strategies for long-term success. He possesses a great combination of business and technology expertise, energetic leadership, and a proven ability to drive growth. Having known Chris for the last few years, I'm confident that under his direction, Aderant will continue to be a leader in delivering solutions to law firms and other professional services organisations."
"Our company has best in class products and services and exceptionally talented employees. I'm excited to join this team and contribute to helping us reach our full potential as the leader in providing business and financial management solutions," said Chris Giglio, chief executive officer for Aderant.
"I want to personally thank Mike Kohlsdorf for his leadership and commitment to Aderant's customers and employees," said Robert F Smith, CEO of Vista Equity Partners and chairman of the board of directors for Aderant. "Because of Mike's efforts over the past five years, Aderant has the right people, the right portfolio of solutions, and the right strategy to continue growing and being a leader in providing solutions to law firms and service organisations. We wish him nothing but the best in his new position."