ADERANT Announces Karen Bailey as Product Specialist for EMEA Region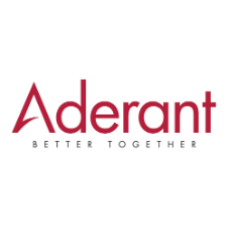 ADERANT, a global provider of business, financial, and information management software for law and professional services firms, announced that Karen Bailey has joined the company as Product Specialist for the EMEA region.
Bailey has deep, proven industry domain expertise in the legal market including practice management, business intelligence and matter management and planning solutions. In her new role, she will provide critical thought leadership and support in bringing ADERANT's new product initiatives to the EMEA market, including the powerful business intelligence application, Expert ClearView, and the innovative matter modelling and management tool, Expert Matter Planning.
"Today, firms are using financial and performance data more effectively in their strategic and tactical decision making process," said Karen Bailey, Product Specialist EMEA for ADERANT. "By combining the ADERANT Expert practice management platform with world-class business intelligence technology, ADERANT is perfectly positioned to help firms gain a more complete understanding of their performance metrics and turn them into actionable information. I'm thrilled to be joining the company at such an exciting time."
"Our latest product releases focus heavily on helping firms address the challenges that are reshaping the legal landscape – pressure on rates, the demand for alternative fee arrangements, the drive to improve management insight and optimise overall performance, to name a few," commented David Thorpe, General Manager EMEA for ADERANT. "Karen brings a wealth of knowledge and experience to the ADERANT team, and we're delighted she's come on board to help our clients realise significant gains in information visibility, strategic decision making, and profitability."