Webinar: Increasing technology adoption without sacrificing security and information governance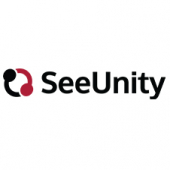 NetDocuments and SeeUnity respond to one of the legal market's top challenges of increasing technology adoption while improving data governance and security.
According to the International Legal Technology Association (ILTA) 2017 Technology Survey, law firms and corporate legal departments face the challenge of implementing more stringent and comprehensive security and compliance solutions while increasing the usability and adoption of content and collaboration technologies. The intersection of security and usability do not have to be an oxymoron with the proper mix of best-in-class technology and integration, allowing law firms and corporate legal departments to efficiently protect content while delivering user-friendly technology and integrations with third-party applications.
Join us in this 45-min educational webinar as SeeUnity and NetDocuments highlight the challenges and opportunities facing law firms and corporate legal departments around security and usability.
In this 45-min session, you'll learn:
About ILTA's survey results on the top challenges firms and corporate legal departments face when it comes to security and usability
How NetDocuments cloud-based platform enables legal professionals with a variety of productivity tools and integrations to increase usability and adoption
How SeeUnity enables firms and corporations to securely integrate best-in-class business applications to improve productivity, address Information Governance, and simplify workflow
How leading Am Law 100 firms and global corporations are leveraging both the NetDocuments and SeeUnity technologies today
Find more information and to register for SeeUnity's webinar click here.