Tikit Template Management V6 launch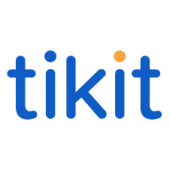 Not long till the launch of the latest version of our award-winning Template Management System (TMS). We look forward to welcoming you to a very special morning on 26th September 2013 at the BT Tower, London. Click on the register button to reserve one of the final available places, and see below for agenda :
Agenda:
10:45 - Registration
11:15 - 11:20 Introduction to TMS v6
11:20 - 12:05 Developing Office Templates – The New Way
12.05 - 12:30 Database Connectivity, Dialogues and Workflows.
12:30 - 12:35 Upgrading from TMS 5.5 to TMS 6 and the future.
12.35 - 12.45 Q&A
12:45 - Lunch
After presentations from the team behind the product you'll enjoy lunch in the revolving tower with spectacular views of London – an exclusive opportunity that isn't open to the public.
Version 6 of TMS is a complete redesign. It takes full advantage of the new features of Microsoft Office 2010 and 2013 and has been designed to be suitable for firms of all sizes, in any language.
Key changes include:
Support for Microsoft SQL Server and SQL Compact for off-line use.
Simple "no coding" template and dialogue designer
Written using the latest .NET technology with WPF
Full implementation of Windows Workflow for all template functions
If you are an existing user of TMS (and 38 of the top 100 law firms are) or are considering a deployment of Office 2010 or Office 2013 then this is a perfect opportunity to see how TMS can help to reduce your deployment costs.