Tikit's ILTA webinar: Find out why more than 100,000 users use Tikit Carpe Diem to record time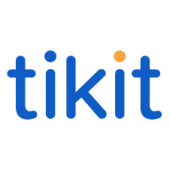 Join ILTA and Tikit for a webinar on 24 July 2017 (12-1pm BST), to find out why more than 100,000 users in law firms worldwide use Tikit Carpe Diem to record time.
Tikit Carpe Diem is a delightfully easy-to-use system that for the first time incorporates all the elements of timekeeping (including 'Time-Finder' technology), into a single, functionally rich solution and it is now available to you from the cloud.
We will show you how you can now make your fee earners lives one step simpler with Tikit Carpe Diem's slick time capture capabilities on all your devices (from your laptop to your smart watch) and whether you're at your desk, at a client or up in the air. The result? Greater confidence in the quality of your billing data. Our clients tell us this helps them realise the fullest value of their work. How many times has your firm been pressured to reduce fees because of uncertainty around what has actually been done for the client? Making it easy to record time as it happens is a simple step you can take to improve this.
Click here to register.