Sprout IT breakfast seminar with Sharefile and Bar Squared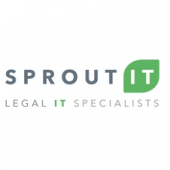 Sprout IT, Sharefile and Bar Squared organising a joint breakfast seminar and you are invited!
Join us to discover ways to:
Add value to your client service through collaborative working
Drive efficiency within your business by enabling paperless initiatives and application integration
Gain peace of mind with a secure and compliant service for working with documents in advance of GDPR
RSVP here and save the date to your diary.
We look forward to seeing you all!
Team Sprout IT