Repstor: Harnessing Microsoft 365 for external collaboration in professional services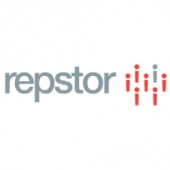 Professional services firms are facing a growing need to collaborate externally with third parties such as legal, advisory and accounting firms.
Securely collaborating with these external teams, consultants, advisors outside your organisational firewalls, introduces a fresh set of information governance and compliance challenges. This practical webinar will show you how using Microsoft 365 and Teams you can manage these extended, diverse and often external teams securely, as collaboration extends beyond not just physical boundaries but potentially also beyond organisational firewalls – as contingent workforces are formed. If ever there was a time to go 'all in' with Microsoft 365, it is now.