Pulsant webinar: Defend your environment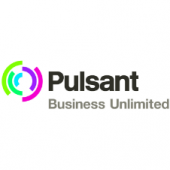 When it comes to cyber security there is a lot to consider, which is why working with a managed service provider like Pulsant can add great value to your business. Get access to the latest technology, expertise and cyber security solutions to ensure your organisation is protected.
In our latest webinar we're highlighting the work we're doing with one of our expert security partners Armor Cloud Security.
Armor is a born-in-the-cloud cyber security services company that provides uncompromised security and compliance for companies around the world. The team uses its advanced skills and technology to protect data workloads and applications across on-premise, hybrid and cloud environments.
In this webinar, we will share how you can leverage our security-first approach and relationship with Armor to select and deploy the best solutions to safeguard your data in 2019.
What to expect
In this webinar we will cover the following security goals:
Digital transformation, hybrid cloud and cyber security: How to protect your data in a changing environment.
How to use the latest technology effectively: Access real-time analytics without slowing down your DevOps team and extend your security team with 24/7/365 SOC.
How innovation can help you stay ahead of the threat: Learn how Pulsant Protect and Armor's ability to provide in-depth defence.
Additional Information/Speakers
Hosted by:
Robin Ferris, Solution Architect, Pulsant
Robin has over 20 years' experience in working in IT. His exposure to the evolving threat landscape and infrastructure is very extensive, giving him huge insight into how and to what needs to be protected. He has worked in IT industry verticals including; education, healthcare, finance, government and military.
Stephen Gooding, UK Sales Manager, Armor
Steve has held various senior business development roles within the secure and compliant hosting sector for the last 13 years. Since 2012 Steve has been leading the EU team at Armor and now looks to support Pulsant and their clients throughout their digital transformation process ensuring their Hybrid IT Infrastructure is secure and compliant.
Alex Tull, Solutions Consultant, Armor
Alex is an innovative technologist with over 20 years' experience working within financial, retail, insurance and government sectors. Alex's role with Armor is to assist partners and clients with an understanding of their security and compliance requirements and design security-based solutions to help meet their business objectives.