Phoenix's EMEA webinar – Protect against human oversight and prevent misaddressed email errors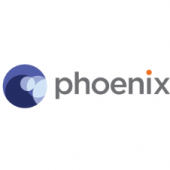 Ever mistakenly sent an email to the wrong person?
"Misaddressed emails were the #1 form of digital data security incident reported to the Information Commissioner's Office (ICO) in 2017."
Such a mistake can have huge ramifications ranging from grave career consequences, right through to major reputational damage or financial harm for the firm. With drastic changes in regulation just around the corner email security is now more important than ever.
Join this session to learn how your highly sensitive information can easily be prevented from being inadvertently leaked. By using machine learning and artificial intelligence to automatically detect and prevent emails being sent to the wrong person – we'll walk you through a solution that requires no change to the way in which employees send emails and no IT administration.