NetDocuments Executive Briefing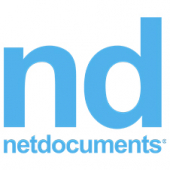 We'd like to invite you to a NetDocuments event hosted by Farrer & Co on 5 November, 2015 beginning with a drinks reception starting at 4PM.
Come network with your peer firms and hear from our customers and management as they discuss cloud computing and how NetDocuments is helping firms innovate and improve their document and email management strategies.
Additional Information/Speakers
Speakers include:
Neil Davison, IT Director at Farrer & Co, will talk about his experience one year after the firm's go-live date and his recent selection of NetDocuments email management solution.
Maurice Tunney, IT Director at Keystone Law, will discuss the business benefits gained from using NetDocuments across their distributed environment.
Alvin Tedjamulia, NetDocuments' CTO, will talk about the recent Microsoft partnership, and why 600 new customer firms have joined the service in 18 months.
Mike Sanders, Senior Solutions Expert at NetDocuments, will present a live demonstration of NetDocuments email management service (NetDocuments EM) featuring advanced predictive filing.