NetDocuments and Briefing Leadership insights webinar: Burn your rule books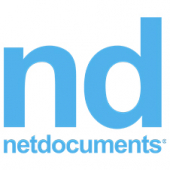 Gareth Ash, deputy CIO at Hogan Lovells and for years the man who put A&O on the technology road to greatness, will join Briefing's editor-in-chief, Richard Brent and NetDocs' VP for international business Guy Phillips.
These are unprecedented times – there is no 'rule book' for this. No one has the answer and we are still in the midst of it. So, visions of the future are wide open. Some of the areas Gareth and the panel will be discussing will include:
Is it possible for firms to prepare for the potential impacts of this unprecedented year?
How will legal technology be used to respond, and what might it demand from the people in the law firm of the future?
Will office life and layouts be transformed once again?
This roundtable will bring like-minded operational leaders together to discuss what the law firm of the future will look like in a post-Covid world.