Migrating to Office 2010 and Windows 7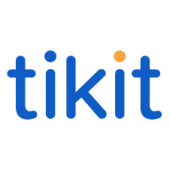 Are you planning your firm's Microsoft Office 2010 or Windows 7 upgrade?
Then join Tikit and a number of leading law firms as they explain how they have tackled the challenges that arise from these major upgrades as well as highlighting the resulting benefits.
We are delighted that Janet Day, IT Director at Berwin Leighton Paisner LLP, will be chairing this afternoon event and will be joined by a number of industry leaders from across the legal sector including speakers from SJ Berwin LLP and Bird & Bird.
The event itself will be held at the London offices of Linklaters LLP.
Numbers for this event are limited so if you are interested in attending please contact marketing@tikit.com