Managed services partner event at BT Tower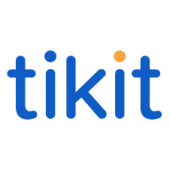 There are many different ways in which your users' days can be disrupted by IT issues, meaning lost time, lower productivity and less efficiency. One big issue for many users tends to be security!
With a constantly evolving technological environment and the ever increasing threat of cyber security attacks, IT departments are forced to move at pace, dealing with expanding workloads whilst trying to deliver optimum performance and most vitally, always ensuring the highest levels of data security are met.
During this event we will discuss how you can overcome these fundamental issues and achieve optimum efficiency and performance, whilst ensuring that your data is totally secure, ultimately giving you and your firm confidence and total peace of mind.
Find out more by joining Tikit at the BT Tower, London on Tuesday 15th July 2014.
What to expect
Agenda

13:00 - 13:30: Arrival with tea/coffee and registration
13:30 - 13:45: Introduction to Tikit BT
13:45 - 14:15: Threat management
14:15 - 14:35: Cloud backup and disaster recovery - Databarracks
14:35 - 14:55: Transforming IT service delivery with self-service automation - RES
14:55 - 15:25: Coffee break in lobby area
15:25 - 15:45: Tikit legal office - your legal environment hosted in a data centre
15:45 - 16:00: Question and answers
16:00: Close
16:00 - 19:00: Drinks reception (Revolving Tower) - sponsored by Databarracks

*Agenda subject to change