LexisNexis explore why CRM should be part of your disaster recovery plan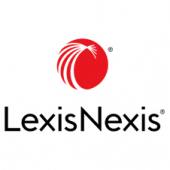 Be prepared with CRM as part of your disaster recovery plan.
You can't predict when or what type of disaster is going to affect your business – or for how long. But you can be prepared. Start by joining our webinar on June 30, where we'll discuss how to use your CRM to keep business moving and ensure you can access key data – even the face of disaster.
During the webinar, you'll also learn more about the benefits of using CRM as part of your disaster recovery plan and its process including:
Handling emergency communications in the event of a disaster
Increased accessibility of CRM data during a disaster
Continued communications with clients without interruption
Designating CRM as a firm critical software for continuous backup
Our panel of experts is ready to share their real-life experiences and practical tips, including how their businesses responded to the pandemic and how their continuity plans may have changed as result of experiencing a new kind of disaster.
If you are unable to attend this webinar due to time differences, please register and a recording will be sent to you once available.