iManage roadshow event – Edinburgh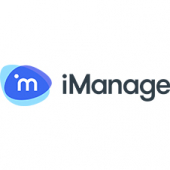 The landscape of information management is changing, driven by security, governance, evolving business models and preferences of today's modern professionals for how they expect and want to deliver the highest quality client service.
Join us for the Edinburgh / Dublin leg of our European roadshow as we take an in-depth look at the latest technology and innovation from iManage.
Items to be covered include:
What's next with iManage Work 10?
What you can expect from the iManage Cloud
Secure file sharing and collaboration with iManage Share
Detect insider threats using analytics
Manage productivity (co-authoring, file sharing, mobile access, easy collaboration)
Looking to the future: innovation and strategy.