iManage ConnectLive 2018 event - London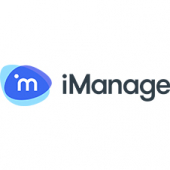 ConnectLive 2018 returns to London!
Technology is changing faster than ever. Here is a chance to catch up with two days of intense content. This year's ConnectLive will be filled with sessions that promote connections, education, and foster communications to share best practices.
We will have 40 sessions across four tracks covering business, technical, developer and industry topics. iManage and 25 partners will have exhibits and demonstrations.
Who Should Attend ConnectLive?
Directors of Applications and Application managers will learn about future product roadmaps, new product capabilities, and best practices in deployment and user adoption.
Training, help desk, and practice support managers will gain important product knowledge and insight into use cases and how others are using the same products in different ways and for different purposes.
CIOs and IT directors will gain new insights into how iManage solves business challenges through digital transformation, artificial intelligence and advance cyber security.
Why should you go?
Every iManage customer account has two free passes, and additional passes are only £295
Sit in on two days of educational sessions, business, technical and developer
Network with your peers and share best practices
Meals at the event are included in the ticket
Meet with iManage business and support specialists and get your questions answered
Meet with iManage executives and tell us what you think, what you need
Register using the promotion code that was emailed to your account. If you have trouble finding that, contact troy.larson@imanage.com
------------------------------------------------------------------------
Don't forget to book your hotel rooms:
Intercontinental O2 - £225.00 inc VAT
This is the actual venue where the event will be taking place.
iManage Allocation Booking Link
PLEASE NOTE: The rates are inclusive of breakfast, based on single occupancy and inclusive of tax, which is currently 20%. Supplement charge for a double occupancy bedroom is £18.00 inclusive of VAT."
"These rates are specially negotiated and will be released 4 weeks prior to the conference start date. Following this date we cannot guarantee accommodation at this same rate."
The Holiday Inn Express, Greenwich London - £145 inc VAT
Reservations@expressgreenwich.co.uk
This hotel is within walking distance or a short taxi ride. We have secured rooms at this venue on a first come, first serve basis.
To book follow the below instructions:
Call: 0044 (0) 20 8269 5052 (Monday-Friday between 9am and 5pm)
Speak with: Marlies Ellenkamp
Quote as reference: "iManage Connect Live"
PLEASE NOTE: The rates are based on single occupancy inclusive of a hot buffet breakfast and wifi. These rates are specially negotiated and will be released on 1 April 2018.