Edinburgh Roadshow: establishing lawyer and staff legal technology core competency programs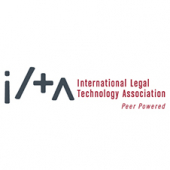 Law firms are increasingly faced with justifying their billable time and/or being asked to complete projects within a fixed-fee arrangement. If a firm's users are not sufficiently skilled in the technology that supports their workflows, it creates inefficiencies and increased billable hours. By encouraging lawyers and staff to become skilled and certified in a set of law firm approved core technology competencies, a firm increases its competitive advantage by reassuring clients that their chosen law firm has the most suitable skillset for dealing with their matters. It also reassures firms that their staff is 'up-to-the-job.'
We will discuss some strategies for establishing a successful core competency program and refining current training/assessment programs. This will be an open forum event, and we encourage input from firms who have assessment or core competency programs in place. Please bring your experiences, ideas and questions to share.
Presenter: Sue Pasfield is a Founding Director of Capensys, the originator of LTC4. She and the Capensys team work with law firms on both sides of the Atlantic to improve user adoption via a goal-based approach to make training relevant to how users work. Sue has enjoyed a career at the forefront of training methodologies for over 30 years.
Lunch Sponsored by: Capensys
What to expect
Topics will include:
The changes in the legal market which make technological competence a must
The importance of lawyer and staff training to a firm
The importance of core competencies
Which skills should be targeted in a core competency program
Tips for introducing a core competency mindset to your firm, and how to start implementing core standards as part of your staff development programs
Information on how other firms have implemented core competencies
Information on LTC4* (Legal Technology Core Competencies Certification Coalition)
*LTC4 consists of a steering group of senior training professionals from leading law firms in the U.K. and U.S., along with Capensys. The coalition has developed a set of legal technology core competencies for lawyers and staff.