Databarracks: Zerto in Microsoft Azure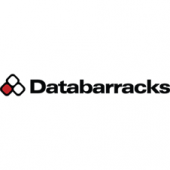 Microsoft Azure has become the default option for anyone migrating from on-site data centres to the cloud. It's an obvious choice. Most IT departments are familiar and skilled with the Microsoft toolset, so for back-office systems it just makes sense.
The question is, where to start?
Setting up disaster recovery to Azure is a logical, low-risk first step and we're going to show you how. Learn how Databarracks and Zerto can help you keep your applications available by using Azure for DRaaS. We'll cover:
Replicating both VMware and Hyper-V environments
Setting up the ZCA (Zerto Cloud Appliance) in Azure
Connecting the ZVM (Zerto Virtual Manager) to your vCenter
sing Blob storage for replica disks and journals
Failing-over into Azure and failing-back