ConnectLive 2019 London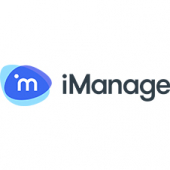 ConnectLive 2019 returns to London!
Technology is changing faster than ever. Here is a chance to catch up with a day of intense content. This year's ConnectLive will be filled with sessions that promote connections, education, and foster communications to share best practices.
Who Should Attend ConnectLive?
Directors of Applications and Application managers will learn about future product roadmaps, new product capabilities, and best practices in deployment and user adoption.
Training, help desk, and practice support managers will gain important product knowledge and insight into use cases and how others are using the same products in different ways and for different purposes.
CIOs and IT directors will gain new insights into how iManage solves business challenges through digital transformation, artificial intelligence and advanced cybersecurity.
Knowledge and Practice Development Professionals who are responsible for managing knowledge and precedent libraries, driving user adoption, enterprise search and enhancing attorney productivity will learn about leveraging AI technologies.
Governance, compliance and security professionals will learn about managing records, ethical walls, need to know security, and protecting your document collections from potential cyber-threats.
Top Reasons to Attend ConnectLive
Each iManage customer will receive two complimentary passes for one or two days of face-to-face, high-valued educational content
Breaks and meals are included
Get an advanced look at product roadmaps
Learn about new security and AI products
Learn how to make your iManage system run better
Interact with iManage product experts to answer your questions
Set up 1:1 meeting with iManage staff
Scope out new partner tools, integrations, products and services
Network with your peers – share challenges and solutions