Clio webinar: Client confidentiality in the digital age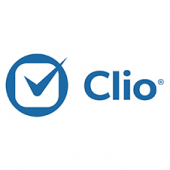 Clio, the world's leading cloud-based legal practice management solution, will present a free hour long webinar on how to keep your client information safe from prying eyes.
Client confidentiality is the bedrock of any trusted legal practice. It's a priority that informs everything from personal interactions to firm-level data protection – all of which requires effort, diligence, and planning. In the Information Age, however, there are more opportunities than ever to breach confidentiality. Legal professionals need to be more vigilant than ever.
A recent study of more than 24,000 lawyers identified the ability to keep information confidential as the most important competency in a new lawyer. Alli Gerkman, Director of Educating Tomorrow's Lawyers at the Institute for the Advancement of the American Legal System (who led the study) will join Joshua Lenon, Clio's own Lawyer in Residence to explain how to keep your client secrets under lockdown.
In this one-hour webinar, you'll learn why keeping information confidential is crucial for every level of your law firm, as well as:
· Techniques for training staff and clients on preserving confidentiality
· Resources for evaluating your own data protection measures
· Technology to help preserve client confidentiality.