Briefing Frontiers - Waking up to cognitive technology: Artificial intelligence in law firms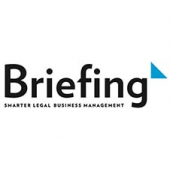 This exclusive event is part of the Briefing Frontiers innovation series which will be hosted throughout 2017.
There is significant debate about whether artificial intelligence (AI) will have a radical impact on the legal profession. What do we mean by radical – do we mean the elimination of thousands of jobs? Or rapid advancement of software allowing artificial intelligence to offer front end/client facing services. Do we mean chat bots who are able to give legal advice? Do we mean the radical way that business could be sped up as a result of artificial intelligence? This event will present the many sides of this complex and intriguing innovation as it pervades the legal sector.

Who is speaking?
Chris Williams, chief architect - Europe, IBM Watson – DOWNLOAD THE SLIDES
David Wood, real world futurist, chair of the London Futurists, executive director at Transpolitica and fellow at the Institute for Ethics and Emerging Technologies – DOWNLOAD THE SLIDES
Luminance, will provide a case study on innovations in due diligence and the opportunities that their platform offers in legal
Lucy Dillon, chief knowledge officer, Reed Smith
Murray Cox, corporate and commercial partner, Slaughter and May
Andrew Telling, UK head of knowledge management, Taylor Wessing
Partha Mudgil, tactical opportunities and artificial intelligence, Linklaters
Sessions include:
Robots v lawyers
Decode the hype behind AI in law firms
Risks and rewards of big data in law firms.
Who will attend?
CEOs, COOs, CIOs and CTOs
Heads of business development, knowledge management, strategy, risk and IT
Innovation leaders
Transformation leaders
Want to sponsor this event? Get in touch
Luminance sponsored our first Briefing Frontiers event and they "thought it was a fantastic and very interesting event all round" Clara Murray, Luminance. Luminance CEO Emily Foges agreed when she said "this was an extremely targeted and worthwhile conference for us. We would definitely be interested in doing more of the same!"