Advanced virtual roundtable: In a period of unknown, how can we make a difference?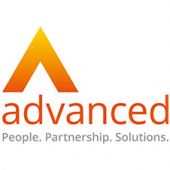 Following the huge success of our first Virtual Roundtable, we are pleased to announce details of the next session. The expert panel will continue their discussion around current priority pain points, challenges and opportunities. They will share more insights into the shifting workplace culture, and how they are adapting to new ways of working during the pandemic and beyond.
Don't miss the opportunity to learn and benefit from this shared knowledge and experience about the effects of Covid-19 on the legal sector.