Advanced Legal webinar: Special guest: Robin S Jackson, chair of the IBC Covid-19 working group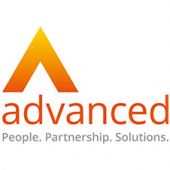 A weekly, informal virtual meetup of legal industry experts to discuss the changing tides of the legal sector and life in general. BYOB.
Speakers
Robin S Jackson | Chair of the Bar Council, LPMA and IBC COVID-19 Working Group and LPMA Co-Chair
Robin Jackson was a Chambers Director for twelve years, working in two renowned sets of chambers covering a broad range of legal practice. He has been a member of the Executive Committee of the Legal Practice Management Association for ten years, and its Co-Chair for the last three. Robin was also a member and Vice-Chair of the Bar Council's Bar Representation Committee. Currently he chairs the Bar Council, LPMA and IBC Covid-19 Working Group. He has written on, and provided, Bar Council training in chambers' governance and financial management. Robin has also spoken on change management at the Bar Conference. Prior to working for the Bar, Robin had senior roles in professional services companies, policy and strategy roles within government departments and was a member of the armed forces. He is now ready for his next challenge!
Doug Hargrove | managing director |Advanced Legal
Doug is the Managing Director for Legal, based in our Knutsford office. He is focused on creating industry-leading technology solutions that transform the way the industry serve its customers, and in creating best-in-class services to support these solutions.
Doug has over 20 years' executive management experience in software companies all over the world, and is a well-known industry contributor on the impact of emerging technologies.