Wedlake Bell streamlines the way its teams work with a single system from Sysero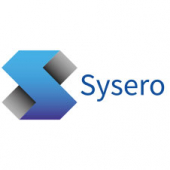 The Challenge: Modernising Service Delivery
A client-focused firm, Wedlake Bell prides itself on building strong client relationships and places great emphasis on delivering consistently exceptional service. So, when the firm noticed a trend towards more efficient, productive and value-driven ways of working, it began exploring ways to use technology to help improve client service and create a competitive edge for the firm.
In 2012, Wedlake Bell reached out to Sysero for help in responding to client-driven demands through the adoption of the latest legal technology.
The Solution: Streamlining the Way Lawyers Work with a Single System
Wedlake Bell initially partnered with Sysero to transition to a web-based Knowledge Management system. At the time, the firm's knowledge was held within disparate databases and systems, which made it difficult to find the correct source of information. Wedlake Bell teamed up with Sysero to develop a single knowledge base where it could collate in-house know-how and provide access to a firm-wide knowledge base via a single web application. Using Sysero's Microsoft Office integration, Wedlake Bell was able to speed up the initial import process and make it easier for lawyers to quickly access relevant knowledge and templates.
Next, Sysero teamed up with Wedlake Bell to develop an online client intake and acceptance process for the firm. Sysero was tasked with working with a compliance consultant to create a digital onboarding system that leveraged browser-based workflow automation. The new system needed to allow for zero-footprint deployment and the importation of documents of provenance, while also enabling the firm to easily capture client data and quickly assess risk.
Completion of the new system took only six weeks, and it has been used by the firm for more than five years. Over that time, Wedlake Bell has been able to improve and modify the workflow with minimal need for technical assistance from Sysero to meet the latest compliance changes - including the many EU AML directives and the audit and data handling requirements defined by the GDPR.
Following the successful launch of its digital client intake system, and faced with the burden of compliance concerning client files, Wedlake Bell engaged Sysero for help in tackling its records management challenges. At the time, the firm was faced with keeping track of a mixture of electronic and physical files and needed a more organised approach to records management.
Wedlake Bell decided to team up with Sysero to create a custom-built system to help it take control of its more than 60,000 records. Based on the firm's requirements, Sysero built a central interface with automation capabilities for managing all types of records, including physical files and electronic records. A key feature of the system is its integration with Worksite to easily retrieve records using client matter numbers.
When Wedlake Bell decided to transition from its current DMS provider to a web-based interface, the firm again reached out to Sysero for expertise. With the latest introduction of a fully 64-bit desktop, Wedlake Bell needed to migrate its in-house Microsoft Word templates to a browser interface and turned to Sysero for its document automation features. The firm also wanted to integrate the firm's most-used templates using data from its CRM and other internal systems. Sysero's integration framework made this a simple process.
Using Sysero's easy-to-use document automation tools, lawyers can now automate and update frequently-used documents - all from within Microsoft Word. Generic firm-wide templates are easily accessible from the Microsoft Word Ribbon, and lawyers can quickly generate a document by completing a web-based questionnaire. Once a document has been generated, it's automatically saved into the firm's Worksite document management system.
The Result: Elevating Service Delivery
Since partnering with Sysero, Wedlake Bell has increased lawyer productivity, streamlined internal processes, and reduced risk - all whilst ensuring a consistent, elevated client experience. The firm's integrated knowledge base and document automation system creates unique value for clients by streamlining research and document assembly, reducing inefficiencies and empowering lawyers to deliver value-driven service. Additionally, by digitising the client intake and acceptance process, Wedlake Bell has been able to formalise the evaluation of new business opportunities and more quickly onboard new clients.
Beyond helping Wedlake Bell to work better, and faster, Sysero has also set the stage for stronger governance and quality. Administrators at the firm can set governance and quality policies in the firm's Sysero systems, including trigger events, review periods and quality workflows.
Throughout the years, Wedlake Bell has also leveraged Sysero's unique technology to automate and streamline manual administration processes. For example, the firm currently uses Sysero technology to manage internal bookings, gather firm-wide feedback and even power its company directory. Currently, over a dozen functions within the firm are powered by Sysero workflows.
As the pace of change continues to accelerate in the legal sector, Wedlake Bell remains committed to taking a proactive and transformative approach to solving the unique challenges of the business and of its clients.