Sprout IT case study: Harcus Sinclair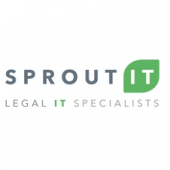 Harcus Sinclair has gone through a period of rapid growth, resulting in a new focus on efficiency and productivity combined with an increased reliance on IT systems. The existing server estate, installed 5 years ago, had served very well; it's retirement presented a natural opportunity to design a new service to meet the critical success factors, of the business.
Core application requirements were unchanged, but digital dictation, time recording, email, document management and tax applications all required upgrading to the latest versions.
Download our case study to see how Sprout IT helped.