Industry case study from Thomson Reuters Elite: Purchase and scale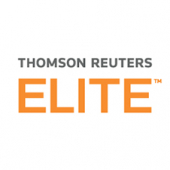 This article was also featured as an industry interview in the December 2016 issue of Briefing. To read the issue in full, download Briefing.
McMillan Williams, the largest consumer highstreet firm in the UK, has seen impressive growth over the past three years. The firm's chief information officer, David Fazakerley, says it has grown 30-32% year-on-year and – through organic and acquisitive growth as well as substantial private investment from the Business Growth Fund – plans to continue scaling into the foreseeable future.
"To put the firm's development into perspective, three years ago we had 160 staff working across 10 offices and we now have 505 staff working across 24 offices. Over the next three years we plan to bring in up to 400 more members of staff and open 18 new offices. We also recently incorporated south London law firm Ormerods into the business, which has considerably expanded the firm."
But until recently, he says, the firm was operating with a legacy practice management system that was outdated and inhibiting its potential.
"Our old practice management software had been in place for 10 years, so it was definitely time for a change." When they bought it, he says, the firm only had 50 users – certainly not the case anymore.
It wasn't simply a case of outgrowing an outdated system. The firm needed a platform that could support its current size but that would also make provision for exponential growth and meet the needs of the firm's diverse and growing range of practice areas, including residential conveyancing, family, private client, injury, commercial, property disputes and civil and criminal litigation.
"Each department has a diverse set of needs that our new system had to meet. Conveyancers, for example, need balanced and automated workflow – while civil litigation has less workflow but needed time recording and document management functionality."
But perhaps most importantly, he says, the firm needed a system that would enable solicitors to work from any of its branches.
"Our lawyers aren't necessarily fixed to a single branch. They can move around as and when needed. So it was important the new system was flexible and accessible from virtually anywhere." He adds that a virtual system also enables the firm to scale up as needed, provides fee earners with familiar applications that aid productivity, and paves the way for legal professionals to work from home or remotely.
Pride of place
After an exhaustive business analysis review, where the firm investigated a range of products and took input from both fee earners and support staff from each of the firm's departments, it chose Thomson Reuters Elite's 3E financial management and MatterSphere document management systems for the job.
"It's an excellent system that's flexible enough to support thousands of users with diverse needs," he says.
"The system integrates financial, matter and legal project management offerings, which have enabled us to optimise our firm's processes across all locations, as well as boosting our efficiency in the long run."
He adds that a key benefit is its usability and compatibility with familiar programs. "MatterSphere has been designed with Microsoft functionality in mind – but perhaps the best aspect of the product is having practice and matter management modules in the same system. Our 3E screens for time recording and billing are tabs hosted within MatterSphere – so our users stay on MatterSphere screens and click on the tabs to move between modules instead of opening different systems."
Another key differentiator, he explains, is that the products enable the firm to design conveyancing workflows that meet the business's specific requirements. This enables the firm to scale at an even faster rate while reducing costs.
Consistency counts
Another reason for selecting MatterSphere, according to Fazakerley, was that it would help the firm to provide consistency of client service across branches at the same time as taking on more work and reducing business costs.
"Maintaining quality service is vital for any growing brand – it should be as good in Bath as it is in Brighton," he says.
But it becomes harder to provide consistent service as the firm grows larger and fee earners need to deal with more physical paperwork.
"Let's look at conveyancing, for example – which makes up 35-40% of what we do. It's very transactional and involves purchases, sales and mortgages, all of which are very documentintensive processes.
"As the firm takes on more clients, conveyancing fee earners have to spend more and more time on increasing amounts of paperwork that could be spent on other case work or improving our client service." Before MatterSphere and 3E, he says, the firm's only option for alleviating this burden was to employ additional secretaries and support staff and incur added costs.
But the advanced automation of 3E and MatterSphere streamlines document production and billing practice across every firm branch.
"Fee earners now have the ability to produce a conveyancing estimate to a client while on the phone with them," he says. "They simply need to ask a few questions, input the data, click on a few buttons and they're ready to send an email with full documentation and an estimate to the client.
"And from a commercial point of view, automating production and workflow frees up fee earner time to take on more cases without incurring the costs of taking on more support staff.
"This means that we can remain competitive by keeping our costs down while increasing quality of service and increasing the level of work we do – which, of course, has a direct impact on revenue and profitability and has enabled us to scale at an even faster rate."
In addition, 3E and MatterSphere help Fazakerley manage risk in line with the firm's Lexcel and Conveyancing Quality Scheme accreditations. Processes are more streamlined, which makes it easier to demonstrate compliance.
"For example, fee earners are required to keep records of client communication, which used to involve printing out emails, filing them away and organising attachments," he says. "But now fee earners simply drag and drop an email into the database. This saves the email and attachments separately against the client's file."
Portals on call
But McMillan Williams has really only just begun to tap into the potential of the products – and is currently developing phase two of the project.
"We're co-developing online client portals with Elite to engage with our clients more online," he says. He says the portals will allow the firm to pass and share information, documentation and submissions electronically – saving clients the hassle of having to visit fee earners in the office, making phone calls or sending lots of emails.
Perhaps most importantly, online client portals will save fee earners time that would have been spent capturing and inputting client data manually.
"When you use portals, you save fee earners time by, essentially, having the client fill in an electronic form that transfers data directly – rather than filling in a paper form manually, which has to be keyed by our staff. The client feels more engaged and there's less likelihood of inaccuracies introduced by rekeying."
Fazakerley says his firm is keen to reap the full benefits of its investment, and specifically chose Elite as its supplier for its willingness to help develop the system for the firm's own needs.
"Elite is now working with us on our client portal engagement project along with third-party web developers. Together we're going to design something new for the market. Elite is very engaged, keen to be involved and proactive in the project – which is exactly why I chose them."
And 3E and MatterSphere have already proved an important addition to the firm's strategy – optimising efficiencies across multiple departments, simplifying compliance and reducing costs – at no expense to continuous improvement of client service.