Pulsant works against the clock to overhaul Teacher Stern's IT systems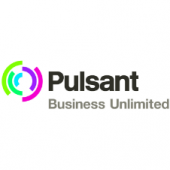 Teacher Stern is a commercial law firm based in Holborn, London, established in 1967. With 31 partners and a total of 75 fee earners, it provides clients with a range of commercial legal services whilst maintaining the flexibility, responsiveness and personal service that its clients have come to expect. Teacher Stern is ranked in the Legal 500 as one of the leading law firms in the UK across a number of its specialist practice areas. Several partners are ranked in Chambers and Partners and other major UK legal directories.
Creating a lasting partnership
In August 2019, Teacher Stern was approaching the end of a three-year contract with its incumbent cloud and IT services provider. The law firm experienced a variety of technology issues including a lack of stability and reliability. In addition, the setup of the infrastructure by the incumbent provider meant that Teacher Stern's in-house IT team was unable to make necessary improvements to the IT system.
Teacher Stern set out to engage a new provider, with a vision to create a lasting partnership that would enable it to continue to deliver a reliable and excellent service to clients both now and in the future. The firm was seeking a private cloud-based managed service to meet its security and compliance requirements, whilst enabling fee earners to work remotely when required. It needed to ensure high security and availability, and that fee earners, partners, clerks and support staff would have constant uninterrupted access to case and practice management systems, as well as billing and time-keeping applications, through secure remote working from any location or device.
Teacher Stern turned to Pulsant in August 2019 primarily for its experience in the legal space and its reputation in London legal circles. The law firm felt that as Pulsant already hosted several of Teacher Stern's providers, this gave it a higher industry standing than other potential providers. After an accelerated procurement process, the law firm signed up with Pulsant for the project six weeks later, opting for a hosted private cloud platform (Pulsant Enterprise Cloud) to enable the organisation to manage and support all IT needs from a centralised location.
A race to get the new system operational
Teacher Stern's IT Programme Manager, Andy Cecil, engaged Pulsant to provide a cloud-based managed service to deliver remote desktop services and storage, as well as hosting in two Pulsant data centres — Milton Keynes and Edinburgh — for its email, practice management and back office systems.
As part of the migration, Teacher Stern needed to transfer its entire IT system onto a new virtual desktop, integrating all of its applications. The project was highly time critical, with a fixed completion date and no scope for error or delay.
"This time around we didn't want a supplier that was going to take over our IT to a point where we lost control. We were looking for a supplier we could truly partner with and build a successful relationship that would stand the test of time and last well beyond the initial three-year contract. Not only did Pulsant understand our business goals, which was a must, but they also came highly recommended through our business and professional network. Decisively, their culture and values aligned well with our own. They were a perfect match," explained Cecil.
Pulsant's solution provides private resilient telecommunications from Teacher Stern's head office into Pulsant data centres in Milton Keynes and Edinburgh and a virtual desktop delivery system using Citrix, secured for remote access with two-step authentication. Pulsant also provided each server with Microsoft 365 licensing, plus data centre service provider licensing for the entire estate. This is underpinned by Pulsant's managed service which includes everything from monitoring, patching and backup to capacity management and maintenance, security and a third-line technical service desk.
Stability, speed of response and continuous operation
The project was implemented successfully with the migration fully managed by Pulsant and completed a month in advance. Existing IT issues dating back to 2018 that the incumbent provider was unable to fix were also resolved, after having caused the law firm a catalogue of problems and much expense over the previous two years.
The seamless migration was driven by Pulsant's dedicated transition managers who were brought in to oversee the project. The early completion of the project also resulted in additional benefits for Teacher Stern, enabling it to react quickly to the change in working practices required as a result of the Coronavirus pandemic.
"If Pulsant hadn't pulled out all the stops to deliver the critical system go-live by February 24, the business consequences could have been severe. As we now know, not long after go-live, as a result of Covid-19 the UK Government announced a strict lockdown across the country, and we were all required to transition to home working. Given the poor reliability of the previous IT system, home working on mass would have been a major issue for us. The fact that Pulsant met the go-live deadline meant we didn't have to stay with the incumbent provider and therefore avoided delays and spiralling costs," commented Cecil.
Since the migration, Teacher Stern has benefitted from improvements to the reliability of its IT with better connectivity and more robust security providing fee earners with quick and uninterrupted access to systems and applications from any location or device. The company is also able to install legal application features that were not previously possible with the incumbent provider.
Pulsant now acts as a critical extension of Teacher Stern's business, delivering a fully managed hosting service infrastructure to support its IT requirements, allowing the law firm to continue to focus on its core activities and the areas of the business that will drive the most value. The two companies now operate a working partnership, whereby Teacher Stern can implement additional services quickly if and when required.
"Dealings between Teacher Stern and Pulsant have been straightforward, transparent, practical and realistic. The Pulsant team were great to work with, had excellent technical knowledge, and were able to build a good working relationship with us quickly. Contractually Pulsant was also very flexible. We were extremely fortunate to have completed the go-live before the Covid-19 lockdown. I don't think our previous system would have coped, whereas with Pulsant, and given my experience in Asia-Pacific, from the outset we designed a system that could easily cope with the entire firm working remotely. Fortuitous or effective planning, I'll let you decide, often you need a bit of both," concluded Cecil.