Leading law firm uses cloud-native system to introduce new ways of working with data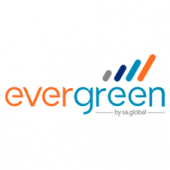 Company overview
Our client is in the Top 25 list of UK-headquartered law firms with market-leading practices in dynamic sectors. The organization focuses on technology, finance and financial services, energy and natural resources, life sciences and media. Their clients include pharmaceutical, life sciences, and medical devices companies, energy suppliers, banks, technology leaders, social media sites, and high street coffee chains.
Our client's network has more than 1,550 people working across 25 offices providing highly commercial advice based on an in-depth understanding of their clients' needs. They operate in offices across The Netherlands, Spain, China, Ireland, UK, Italy, Belgium, Germany, Luxembourg, France, and USA.
A global platform that supports the growing organization
When our client wanted to reappraise the value of thier practice management system, they were faced with two choices – go with the status quo or become one of the very first to try something innovative. The organization decided to replace the current disparate systems with an interactive cloud-based platform to reduce the number of separate systems and duplication of information.
Traditionally, law firms consider themselves to be different from other businesses. For our client, this was an opportunity to differentiate the firm's approach to data and to enter a more closely integrated view of business data stored across various functions.
The client also wanted to integrate HR and Finance functions as well as harmonize the course of continuous international expansion through several mergers. Overall, the argument centered on what they could achieve with better-managed big data, rather than on some significant cost savings (an estimated £1.76m over five years). So, while a reduced cost of ownership was a factor, their main decision driver was to improve processes and not just reduce cost.
The client chose legal360 optimize as this presented an opportunity for the firm to look afresh at where and how it could improve its own preferred processes and practices, such as in pricing and invoicing.
Implementing an integrat ed and secure platform
The law firm implemented legal360 – a solution that was powered by Microsoft Dynamics in Azure and offered the collaborative working and business insight possibilities of Office 365. With this, they reduced the number of products that they used from eight to one.
With legal360, the firm avoided the traditional waterfall implementation process to embrace more agile principles in an iterative deployment model. Their active involve-ment in the development process helped prioritize what was most important and was critical in hitting the project's ambitious 12-month deadline.
The implementation involved about 25 system integra-tions to manage, such as with CRM InterAction, iManage, and, the migration from data centers to the cloud. Though the firm expected complications, this proved to be surprisingly straightforward. Splitting the switch into two phases also gave some breathing space in the imple-mentation. In the first wave, only the UK, US, and The Netherlands employees were transitioned with the other European offices to be rolled out consequently.
This switch covered everything from HR to time recording, disbursements, invoicing, and cash collection. However, the firm didn't need to include every piece of possible functionality from the off- the-cloud deployment meant some enhancements could easily be added later. "It's infrastructure-light, and the reality is you can't know for sure how some things will play out until you try them in practice. Some things work as expected, and some don't, but new ideas come up as well – and with the regular release cycle it's convenient to add new features and functions over time," the client explained.
The firm has made more than 15 upgrades since legal360 enable went live. The project also brought them together physically – bringing a core full-time deployment team from a mix of disciplines - accountants, HR, data migration, and reporting.
The first phase of the move came in on-time and under-budget, the data-migration effort took under 72 hours, and 800 people internationally were trained simultaneously.
Making the best use of data
legal360 optimize is a disciplined system that requires people to get the data right and to make the most of it. As an immediate effect, users proactively asked for more metrics, more frequently and started appreciating the benefits of data and its impact on the quality of decision making.
The main advantage of the new system was the 'self-serve' options such as running key reports at any time that made working days more productive. "We've essentially given people a much bigger toolbox to play with!" was one of their comments. The system could also be configured to give process alerts and pointers onscreen as people worked their way through tasks, with different levels of detail guiding one to completion.
In the longer term, the firm would benefit from more connected datasets to better predict and prepare for, the future. For example, the client would like to know more about bill-payment patterns since some clients regularly pay within 60 or 30 days, while some are irregular. They expect that the AI in the Microsoft Dynamics platform will help unearth the randomness for any particular behavior.
They also hope to dig into HR data analysis and how it connects to longer-term strategy and success, such as recruiting and developing people from specific law schools or optimizing work allocation in line with skillsets