Dykema leverages Contract Companion - the agreement checker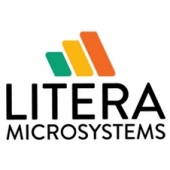 The implementation of Contract Companion (formerly EagleEye) empowers the firm to maximise client value by strengthening its ability to efficiently deliver high-quality legal work product.
Firm overview
Dykema Gossett is a leading Am Law 200 law firm, serving business entities worldwide on a wide range of issues. Distinguished by its cost-effective and collaborative partnerships with clients, Dykema is dedicated to providing outstanding results, unparalleled service and exceptional value in every engagement.
The firm views technology as a critically important component in the delivery of legal services, facilitating the ability to maximize productivity and quality which translates into superior client value.
Situation
Lawyers in Dykema's real estate practice have long understood that the competitive nature of the business means clients expect high levels of service. Thus, the firm embraces technology to meet growing client expectations, including automated agreement checking to identify content inconsistencies often introduced throughout the drafting process. However, the firm's incumbent tool had fallen out of favor with staff, which led to the search for an easier-to-use, more robust and reliable replacement.
"Our philosophy is to carefully select and implement products that create value for our clients and are easily adopted by staff, resulting in reduced costs and greater productivity," said Dykema's CIO Dave Hambourger. "We felt that [Contract Companion]'s ability to drive document quality and review efficiency would benefit both our clients and the firm."