DWF tackle sustainability challenges with ThreadPrint for a less paper office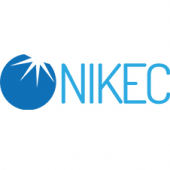 DWF wanted to reduce their printing waste associated with email printing as part of their corporate responsibility to tackle climate change. Via Nikec Solutions, DWF selected ThreadPrint as part of their less paper initiative to help decrease printing waste and increase business efficiency.
DWF is one of the UK's largest legal businesses; they have an award-winning reputation for client services excellence and effective operational management. DWF have been dedicated to reducing their carbon footprint and paper waste. Having been providing solutions to the legal industry since 1997, DWF knew that they could trust Nikec Solutions to supply the optimal solution to reduce their printing waste.
The problem, environmental challenges
DWF, as part of their corporate responsibility, launched an Environmental Management System to help tackle climate change. They have implemented a number of different projects, with the aim to reduce their paper consumption and reduce waste.
Whilst a number of steps had been taken to tackle excess paper consumption, DWF found that users were still printing off multiple threaded emails, because there was no easy way to select just the thread they needed to print. DWF didn't want to limit their users too much in terms of what they're allowed to print, as users are responsible for playing their part in reducing their carbon foot print. DWF also didn't want to stop the printing out of email threads altogether, as they knew a paperless office is unrealistic, but a move to less paper is a doable challenge.
"For a law firm it can be difficult to make this move to less paper, as traditionally everything has been paper based. In particular we found that email printing was problematic, as our users were printing the whole thread with multiple replies, which lead to pages that were not required to be wasted."
Martin Ashberry – Head of IT Operations, DWF
The solution
The selection of ThreadPrint followed a careful process evaluating what they needed from print management software, and where some of the highest amount of paper waste came from. Based on the problems, Nikec Solutions recommended ThreadPrint (from NovaPlex) to reduce the amount of email printing, and eliminate waste related to this area. ThreadPrint provides the user with an integrated tool so users can preview and select which exact thread they want to print.
Initially DWF trialled ThreadPrint before implementing the solution to all its users, they wanted to test whether or not it would work for them and if it was something that they should invest in. The trial proved to be a success with a definite reduction in paper. ThreadPrint was successfully rolled out to a few paper intensive departments over a two day period, whilst the training for the software was provided via video on demand. However, because ThreadPrint integrates smoothly with Outlook, users found it easy to use without much training. The deployment was a success, and since then DWF found that their email printing has greatly decreased.
"Feedback from the users was very positive; they found that ThreadPrint had an intuitive and user friendly environment, and it has significantly reduced our email printing." Martin Ashberry – Head of IT Operations, DWF
ThreadPrint also helped enhance DWF's business efficiency, as users do not have to sift through pages of printed emails in order to find the correct one. Consequently as only the needed emails are selected and printed out, costs related to email printing have reduced. Furthermore, DWF have noted they are now saving time when it comes to printing attachments. Users no longer have to check an attachment in to print; ThreadPrint allows the user to print attachments along with their selected thread.
The outcome
Users at DWF have successfully adopted ThreadPrint as their email print management tool. As ThreadPrint is designed for Microsoft Outlook, and is fully compatible with iManage Work, it meant that integration was seamless. The video on demand training was provided to users at DWF was successful, which meant the roll out was simple. The result was a marked reduction in paper waste at DWF, indicating a decrease in their costs associated with printing significantly. Furthermore, only printing the required thread and the ability to easily print an attachment meant business efficiency was enhanced.
"The ease of printing attachments and ThreadPrint's shortcuts have resulted in an increase in efficiency amongst users. Additionally, ThreadPrint hasn't changed our Outlook environment, which has meant rolling it out throughout the firm has been simple."Martin Ashberry – Head of IT Operations, DWF
Whilst ThreadPrint was selected as part of DWF's sustainability project, post trial users found that actually the most important benefit was the increase in business productivity. Although there was a clear reduction in paper, the bigger cost gain was the efficiency the solution brought to users.