Arena Group case study: Drydens Lawyers
Drydens specialise in debt recovery, representing organisations requiring a high quality, regulated approach to their volume debt recovery and debt litigation requirements. Where a debt becomes contested or is more complex they have an experienced and highly regarded team of lawyers able to advise.
"The electronic mail room system Arena installed will pay for itself within a year," says Tracey Sherrard, head of business change at Drydens.
"We needed to create a slick and efficient electronic system that would support an increase in volume through our mailroom as the firm grew. Although we used scanners we were still doing a lot of tasks manually. I sat down and drew up my dream system, although I had no idea if it was technically possible.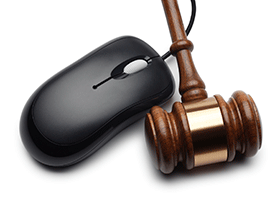 "Arena came in and turned my ideas into reality. They were so practical and quickly got to know us and our business to understand what we were trying to achieve. I liked the people and we became a team, working together to get the right system for us."
Arena used its own mstore software to create a bespoke electronic document management (EDM) mailroom function for Drydens that receives and scans documents immediately and then attaches them to relevant cases. It is integrated with Drydens' case management system and alerts managers and solicitors to what documents have been received and what next steps to take.
"Documents are processed faster so we can get mail to solicitors two hours earlier. We are avoiding duplication as we were scanning and circulating on paper before and administrative staff are freed up to do other jobs."