How to check email recipients with cleanDocs from DocsCorp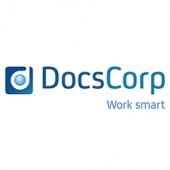 A new report out (October 2019) by 2Twenty4 Consulting shows that of the 212 reported data breaches to the ICO by top 150 law firms since the introduction of the GDPR, 41% of these were due to people emailing the wrong recipient.
cleanDocs email recipient checking from DocsCorp helps reduce the risk by ensuring you send the right information to the right person. Watch the video to learn more about the warnings and how it works with outlook.
For more information visit: https://www.docscorp.com/industry-solutions/cleanDocs-recipient-checking/