Apiax — Explainer video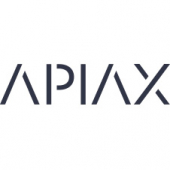 Apiax is a RegTech startup that makes it radically simple to comply with regulations. Companies of all sizes and across industries can use their software to bridge the gap between compliance, business and technology. We teamed up with this innovative team to produce brand video assets that:
✔️ Enhance and communicate the values and vision of Apiax's clients.
✔️Position the videos as educative tools that lead to further stakeholder actions and enquiry.
✔️Create a genuine brand voice — and a tone that aligns current brand positioning.
2D animation was all produced using Illustrator and Adobe AfterEffects, with storyboards all drawn by hand. About Vidico: Vidico is an award-winning video production company with projects across Melbourne, Sydney and the world. Explainer videos, product videos, and stunning commercials, produced at high-quality, and made affordable for both startups and enterprise companies.