Your people are your greatest cybersecurity asset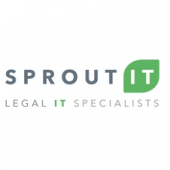 55% of workers cannot recall ever receiving specific cybersecurity training that their company provided them with, according to research from Accenture reported in Computer Business Review.
This surprising statistic is set against a backdrop of a 19% annual rise in crime taking the cost of cybercrime to UK plc up to £6.4m.
The same survey found that 70% of people who have received training felt that "it improved their ability to recognise and react to threats".
Many business leaders believe that cybersecurity is about technology, firewalls, and encryption. They're right but you also most certainly need to make the same investment in your human defences. We've helped many solicitors' practices and barristers' chambers to become cybersecure in the past few years and here's why we pay just as much attention to your people as to our technical recommendations.
Read the rest of Your people are your greatest cybersecurity asset on Sprout IT's blog.