Workshare risk analytics with LexSoft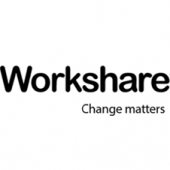 Join Workshare and Lexsoft for an informative webinar on Tuesday, 28th November at 8:30 am GMT.
Hosted by Nick Thomson, Workshare Chief Revenue Officer, and Carlos García-Egocheaga, Lexsoft Systems Managing Director.
In this half-hour webinar, we'll discuss:
- What outside counsel pressure and regulation means for your matter security strategy.
- Understanding how to reduce/eliminate sensitive data loss over email.
- How to look for violations of firm policy and outside counsel guidelines.
- How to look for risky behaviour demonstrated by a firm's employees.
- Why generic data loss prevention (DLP) systems fail to satisfy the specific needs of our industry.
We'll also briefly showcase new Risk Analytics tech, and look at how firms around the world are using it to overcome data loss issues.

PLEASE NOTE: There's a short intro in Spanish but the rest is in English.