Travelers – legal knowledge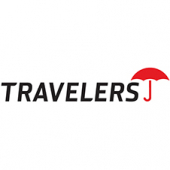 Most negligence claims arise from administrative errors, not from lack of legal knowledge. But there are still a number of claims every year which are caused by practitioners getting the law wrong.
This is usually where lawyers are out of their depth and are dealing with a matter beyond their skill or experience. They fail to identify the legal issues correctly, or are unaware of recent changes. It is essential to keep up to date with developments in statute and case law. If there are major changes in your field of practice, arrange that at least one practitioner from the firm attends a reputable course on the subject.
Make sure that everyone in the firm is familiar with the changes, including support and administrative staff.
When anyone attends a course, set up an in-house training session for them to pass on the information
Allow time in these sessions for questions or debate
Build in further training or review sessions for later in the year. Sometimes the implications of new legislation are not fully appreciated, even by experts, until it has been in place for some time
Have questions, a 'quiz' or a review to check that staff have understood the training
If there are changes in legislation, make sure any standard letters or advice leaflets are updated to reflect this
Check the stationery cupboard and remove any old forms, so they can't be used by mistake
To learn more about legal knowledge click here.