Travelers – fraud and dishonesty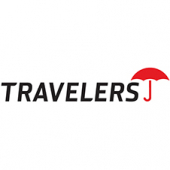 Dishonesty in law firms
Theft, fraud and dishonesty are a risk for all businesses, but law firms are doubly vulnerable. Not only do they often have significant amounts of money in their accounts, they are also at risk of being used to launder money. The first could lead to a claim on your indemnity policy, the second to disciplinary sanctions and criminal proceedings. In order to succeed most fraud must be disguised as legitimate activity. In almost all cases there could be a genuine reason for the actions described and it is your job to distinguish the real from the false activity. Fraud and dishonesty can be divided broadly into two types, that from inside the firm and attacks from someone outside the firm.
Internal fraud
Internal fraud is often the most difficult to detect because it is likely to be carried out by someone who has detailed knowledge of the firm's systems including those intended to prevent fraud. Sadly such fraud is sometimes perpetrated at the highest level in the firm and by senior and respected staff. It often involves simple theft from client account although it can also be perpetrated by permitting someone outside the firm to access the firm's systems. It can also be theft from the firm by way of secret transactions which are not entered through the accounting system but for which the perpetrator receives payment. There may be someone within the firm who is assisting another party to defraud or steal from the practice.
Read the full guidance notes on fraud and dishonesty here.