Stratia Cyber: Attacks against newly deployed remote working infrastructures are on the increase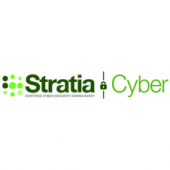 The current lockdown has changed the way all organisations carry out their business. It is also extremely unlikely that life will return to the previous normality for some time. These changes have put stress on business practices and IT infrastructure as companies attempt to cope with extended home working and reliance on sometimes newly deployed infrastructure.
The National Cyber Security Centre (NCSC) has already identified areas of cyber risk related to the COVID-19. One area that has seen an increase is:
Attacks against newly (and often rapidly) deployed remote access or remote working infrastructure.
Our remote vulnerability scanning service is cost effective and does not require any onsite attendance. It is approved by NCSC to be used for the technical audit element of Cyber Essentials Plus and will give your organisation a better understanding of the cyber vulnerabilities in your IT estate. We will then provide you with a remediation plan detailing the level of risk that you are exposed to and pragmatic mitigations to make things safer.
Stratia Cyber is one of a handful of companies that has been independently assured by the NCSC to provide cyber security advice and guidance in the United Kingdom and can assist in securing your business and processes. We are not aligned with any technology or service providers; we feel that this ensures that you, as our client, get impartial best practice advice.
The NCSC is part of GCHQ and it supports the most critical organisations in the UK, the wider public sector, industry, SMEs and the general public. It is also responsible for providing good practice guidance and incident response.
As an NCSC Assured Service Provider, Stratia Cyber is best placed to provide strategic, as well as timely, tactical advice on how to implement guidance to ensure your domain is as secure as it can be. That's why we have clients such as HMG; including the Home Office, MoJ, MoD and DWP, as well as enterprise businesses such as Eon, Cisco, EDF & the NHS.