Questions to ask a media storage and rotation vendor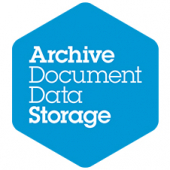 It's not easy handing over your sensitive data to just anyone. You must be 100% sure your information is stored, managed and protected with utmost care and security. When choosing a media storage and rotation vendor, ask the following questions:
Q: How will my data tapes be stored?
A: Magnetic data tapes are susceptible to damage from even the slightest environmental conditions. That's why they should be stored in a vault with a temperature regulation system. Make sure the vault is constructed with heat and fire-resistant paneling as well as fire-resistant data tape cabinets. The vault should also be equipped with monitored, 24-hour CCTV.
Q: How often will my tapes be rotated?
A: You need a tape rotation schedule that integrates seamlessly with your unique backup schedule. Make sure your media rotation vendor assesses your backup routine for a customised media rotation strategy.
Q: Can I access my data tapes quickly?
A: If you experience data loss, you will need fast access to your backups. Choose a media storage and rotation vendor who offers 24/7/365 to your media for uninterrupted information access.
Q: What should I do to prepare my tapes for rotation and storage?
A: Ideally, you shouldn't have to do much to prepare your data tapes for rotation and storage. Your tape rotation and storage vendor can provide specialised transport cases to keep your media organised and protected while awaiting transfer to the data vault. Be sure to store the transport cases in a secure, climate-controlled environment while they're waiting to be picked up by your provider.
Q: Are you locally owned?
A: Besides protecting your data, a media storage and rotation vendor should be invested in the betterment of your community. A locally-owned media storage and rotation partner employs people who work and live in your community and understands that information security benefits the entire community. Their commitment and professionalism should extend to personable service and transparency.
Q: Can you provide references?
A: It's important to choose a reputable and trustworthy media storage and rotation vendor. Ask for references to verify their capabilities and service levels. If a provider is hesitant to offer references, keep looking.
For more tips on choosing the right media storage and rotation vendor, please contact us by phone or complete the form on this page.
Archive Document Data Storage (ADDS) provides data protection solutions for businesses throughout London, Bristol, Bath, and Swindon. Please contact the File Queen for a free consultation or further information filequeen@archivestorage.net.