Miller Insurance Services: Buyer beware in legal M&A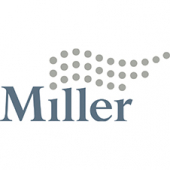 Everybody loves a good deal, especially at this time of year. One option for small law firms looking to shrug off growing competitive pressures and stand out from their rivals is to buy another firm. A law firm can be transformed by an acquisition – for better or for worse, so it's essential to do the groundwork to ensure it doesn't regret the decision.
Over a quarter of law firms expect to merge with or acquire another firm over the next 12 months, according to the 2017 Smith & Williamson Law Firm Survey . But look before you leap, and don't be so blinded by a takeover's potential positives that you ignore its negatives.
A major consideration when buying another law firm is deciding whether to become its 'successor practice'. Although it is the simplest way to do a deal it has plenty of pitfalls for the unwary.
The definition of a successor practice is laid down in the SRA's Minimum Terms and Conditions of Insurance, but essentially it means a law firm not only takes on the staff, work and clients of the firm it buys but also its liabilities.
The acquiring firm's insurance policy would now cover any claims made against the practice it has taken over, even on work done long before it was bought.
"A law firm needs to be very confident that it is aware of all the potential insurance liabilities of a firm it acquires before choosing to become a successor practice to it," says Richard Brown, Head of the Solicitors' Practice at Miller Insurance. 'Take time to understand its culture and history before going ahead."
Some firms have been sunk by the weight of liabilities they unwittingly took on through becoming a successor practice, says Frank Maher, a Partner at Legal Risk, who has advised on hundreds of mergers and acquisition (M&A) deals involving law firms.
One firm that rushed into a deal was subsequently forced to pick up a string of claims made against the practice it had purchased.
"The consequence was that, although it wasn't a particularly large firm, with turnover of around £23 million, it had to pay £1.25 million to renew its professional indemnity insurance, with an excess of £1 million for each claim. The acquisition put the firm's future in jeopardy," says Maher. "Had it taken advice beforehand, it could still have done the deal, but avoided the adverse consequences," Maher adds.

Professional indemnity could be a deal-breaker
As PI insurance is one of a law firm's biggest expenses, it's important to assess what the impact on it would be of buying another firm before pressing ahead with the transaction.
PI insurance could be a deal-breaker: if that firm's type of work or the way that the work has been carried, or, more importantly, its claims and disciplinary records mean that it is a higher insurance risk, then a firm might well discover that, as its successor practice, its insurer does not want to renew its policy.
Its premium could go up by so much that the deal is no longer attractive or even viable.
Look before you leap is the experts' advice, and don't be so blinded by a takeover's potential positives that you ignore its negatives.
"Consider the successor practice provisions in detail and think of the bigger picture for your firm before agreeing to a deal," says Maher.
Brown agrees: "Sometimes, if you believe there are endemic problems then it's simpler to just walk away."
One way for a law firm to buy another without taking on all of its liabilities is for the acquired firm to effectively close down to allow the creation of a new entity.
By electing to shut down, the firm's liabilities are ring-fenced from the new firm's, in return for a run-off premium paid to its current PI insurer. "We're seeing an increasing number of law firms do this, with the acquiring firm paying the premium for the run-off cover as part of the asking price," says Brown.
Although it's an effective option to insulate an acquiring firm from any future problems it isn't cheap. "Run-off cover averages between two and a half and three and a half times a firm's annual PI insurance premium," Brown explains.

Holding former partners to account
Despite the potential pitfalls of a law firm becoming a successor practice to the one it has acquired, it remains the simplest and quickest method of doing a takeover. One way of helping to reassure an anxious buyer is for the partners of the firm being bought to offer indemnities to the firm that has taken over their business, such as agreeing to reimburse it for any increase in its renewal premium or policy excess resulting from claims for work done by them in the past.
If these partners leave as a result of the takeover then it's important to include these indemnities as part of their exit deal, says Brown, otherwise their liability effectively ends when they walk out the door. "I've seen cases where partners have left without providing any guarantees for past work, forcing their former colleagues to deal with the fallout from a string of claims," he adds.
For partners that are asked to offer indemnities as part of a sale, it's important they know what the fine details of the acquiring firm's insurance policy are before they agree. Even though a claim will be for work done by the previous firm it will be paid according to the terms of the acquiring firm's existing policy, not that of the previous firm.
One sole practitioner's retirement plans were ruined because he failed to understand that simple but crucial difference, explains Maher. He sold his business to a larger firm and agreed, as part of the deal, to pay the excess on any claims arising from work he'd done in the past. But it wasn't until a claim was made that he realized he was required to pay £50,000 – the acquiring firm's retention for each claim – rather than the £3,000 contribution required under his old PI policy. Worse, he was informed the claimant – a mortgage provider – was preparing to make a further two-dozen claims for conveyancing work he had done.

Planning for PI cover changes
Solicitors considering selling their businesses should also think about what impact potential changes in PI cover over the next few years could have on their plans.
The SRA has signalled its desire to alter the minimum terms and conditions, including possibly lowering the current compulsory cover limits of £2 million and £3 million, according to the type of law firm.
That's a particular consideration for any sole practitioners or partners looking to retire soon, says Maher, as the firm that takes over their business might buy less cover than they did in the past. That's a potential worry, he says.
"I'm seeing an increasing number of cases now where claims are being made against partners because the firm's PI cover has been exhausted."
Also, the Solicitors Indemnity Fund, which pays claims against closed law firms after their six-year run-off cover has expired, is set to close in 2020, with no current plans for a replacement.
Both of these changes could mean that a retired solicitor's house, pension or assets could be at risk if they have any sizeable claims made against them, warns Maher.
It's another reason why solicitors should start to plan for their retirement long before they eventually stop working, says Brown.
"They need to start to make financial provisions for the run-off premium and other liabilities as soon as they can, otherwise the cost could become a big hurdle preventing some from retiring when they want."

Doing your homework before acquiring a new business
There are plenty of potential traps for the unwary in buying or selling a law firm, Maher says. That's why it's so important to consult experts before signing on the dotted line.
"For many law firms, and particularly sole practitioners selling their own practice, or buying another, might be the first, and only, deal they would do. Whereas, someone who has done deals of this kind in the past and knows what to look out for can sort most of the problems out relatively easily."
Doing your homework on a potential target is essential, argues Brown, including what impact it might have on your insurance cover. "You need to be very clear about what you're taking on, otherwise you could be letting yourself in for a whole host of problems."
If you would like to know more about any of the issues raised in this article, call one of our specialist team now to discuss your options on 020 7031 2741 or get in touch through our website.