Legal cybersecurity threat guide – Sprout IT whitepaper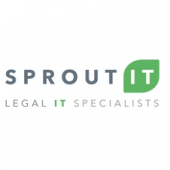 There are hundreds of different ways in which your firm's data and its ability to do business may be compromised by cybercrime. We list the threats most pertinent to legal firms, providing case studies of previous cyberattacks on real firms.
Download Sprout IT's informative whitepaper to see find out more: Legal cyber threat guide.