The latest cyber risks with online shopping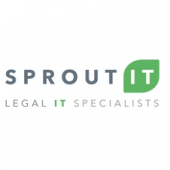 Everyone likes to believe that they can shop safely online when they see the little padlock displayed in the URL bar on their browser.
However, in many cases, the appearance of this padlock provides just a veneer of safety and security because of the increasingly sophisticated data interception and fraud techniques employed by cybercriminals.
In this article, we'll look at the biggest threats to online safe shopping in 2018.
Fake sites
With the right click of a mouse, anyone can select "View Source" from the menu that appears. "View Source" shows you the HTML used to create a webpage together with links to the images that are displayed on a page. Dig a little deeper and you can get the responsive coding used to make the site appear the way it does.
Cybercriminals use this easily-accessible information with the sole purpose of stealing the information you put into it when you're making a purchase. They lure shoppers in by using cutting-edge search engine optimisation to appear at or near the top of Google. Once you've clicked on the fake link, there will normally be an offer that's too good to pass up, leading many to unwittingly surrender the most private personal and financial details to the people who you would least want to have them.
Fake online reviews
Twenty years ago, someone down the road from you could have a bad experience at a restaurant and you'd live in blissful ignorance about it for the rest of your life. Now, seething rants about customer service, price, and just about every other aspect of commerce can be found near the top of Google by simply searching for a business's name.
It works the other way around. You may find multiple online reviews of the same online shop or seller where the praise is constant and glowing. But how do you really know if these reviews are accurate?
You don't and you won't. You have to exercise caution at all times because "fake five-star reviews (are) being bought and sold online", according to BBC News.
Counterfeit goods
The internet, and especially seller-driven platforms like eBay, have contributed to an explosion in the amount of counterfeit goods and services bought in the UK.
For some people, it can be a positive. If you have followed a band all your life and bought all of their official material, counterfeit CDs may be the only way to get hold of unreleased material. We, of course, do not condone or encourage this because the copyright over unreleased music still belongs to the artist and their record company.
Counterfeit goods do not have to pass the various safety and compliance tests imposed by authorities. They could put you and your family at severe risk. Vicky Hasty from Birmingham unknowingly bought a counterfeit pair of GHD hair straighteners online.
She told the Independent that "when (I) switched (them) on, (they) became extremely hot and burst into flames. Before I could drop the straighteners onto the floor, the flames burnt my hand leaving a terrible mark that lasted for weeks. The incident has really shocked me, I didn't realise how easy it was to be fooled by counterfeits online."
We advise readers to take especial care when ordering medical products online. For more information, we invite you to read the NHS's guidance on buying medicines online by clicking here.