Introducing Workshare risk analytics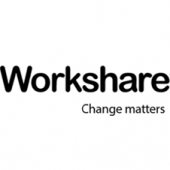 This is for you, the CSIO, the Information Security Manager, the Lead Partner, the security admin guy or gal. This is for you, working over there in the IT team, the risk function, the Information Security group.
You're under pressure to secure sensitive, confidential client data. You have to contend with ethical walls and outside counsel guidelines, but how? You're not armed with the tools you need to quickly and efficiently see what email sharing activity is happening at your firm.
To work around this, some security admins try to protect their firm by manually investigating all email attachments sent to non-corporate domains. This comes at the cost of spending hours looking at personal photos and recipes, and still leaves them open to the risk of missing that important matter file going to an unauthorized domain.
Meanwhile, other security admins rely on the document tags applied when a document is filed into their Document Management System (DMS). But many users send documents before filing them, so no tag is ever applied. In fact, only one out of three email attachments is ever tagged, which means around two-thirds of attachments slip through unmonitored.
To stop potential data breaches and protect your firm, you need a fast and easy way to understand the truth about which users are emailing sensitive or confidential client data. You need to arm yourself with the information that's key to creating risk management policies based on real incidents at your firm.
Detect the undetectable
Workshare Secure provides Risk Analytics, which tracks the emails leaving your firm and builds a picture of what's normal, acceptable email activity in your firm – and what's not. Risk Analytics is the first solution configured specifically for legal teams that accurately predicts which users and sharing behaviors may be putting your firm at risk.
Our goal is to help security admins, like you, identify risk in three minutes or less using our suite of reports. The intelligent algorithms in Risk Analytics have been developed in conjunction with an advisory group of leaders in the legal industry and include dozens of factors to assess threats, like whether users are sending matter files to personal email addresses and whether users are attaching multiple matters from different clients to a single email.
With the reports, you can drill down to identify specific behaviors demonstrated by high-risk users. For example, you can see how many attachments a high-risk user has touched in the last week. If it's a higher than usual number – bingo – they're probably a risk. And in any report, you can follow the trail right down to individual emails to quickly understand what's happened.
Your users can continue to work without interruption because the algorithms in Risk Analytics analyze the data surrounding files to reveal the full story about your documents shared over email. Documents don't even need to be tagged for Risk Analytics to accurately predict which matter they're from and report if that client information is being misused.