How Stratia Cyber help your firm during this time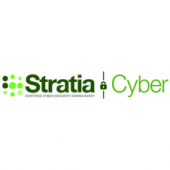 The advent of the pandemic has led to an unprecedented increase in cyber-attacks across all sectors. So much so that the Health Secretary Matt Hancock raised the subject at on the COVID-19 televised briefing. These attacks range from the unsophisticated amateur hacker at home to beat the boredom to large well-funded actors implementing advance persistent threat across government and commercial organisations.
The pandemic has impacted most organisations, resulting in business continuity plans being dusted down and implemented. There are also larger number of staff working from home than these plans generally cater for, which adds risk to the safe running of the organisation. It is therefore important that areas of cyber risk are identified and addressed.
The National Cyber Security Centre (NCSC) has issued advice and guidance relevant to the COVID-19 pandemic to assist government and companies in working more securely. Examples of attacks that the NCSC have seen already are:
Phishing, using the subject of coronavirus or COVID-19 as a lure
Malware distribution using coronavirus or COVID-19 themed lures
Registration of new domain names containing coronavirus or COVID-19 related wording
Attacks against newly (and often rapidly) deployed remote access or remote working infrastructure.
Stratia Cyber is one of a handful of companies that has been independently assured by the NCSC to provide cyber security advice and guidance in the United Kingdom and can assist in securing your business and processes.
The NCSC is part of GCHQ and it supports the most critical organisations in the UK, the wider public sector, industry, SMEs and the general public. It is also responsible for providing good practice guidance and incident response.
As an NCSC Assured Service Provider, Stratia Cyber is best placed to provide strategic, as well as timely, tactical advice on how to implement guidance to address these 4 types of attack to ensure your domain is as secure as it can be. That's why we have clients such as HMG; including the Home Office, MoJ, MoD and DWP, as well as enterprise businesses such as Eon, Cisco, EDF & the NHS