GDPR question time with Informance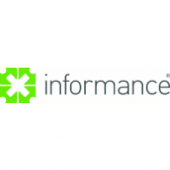 With the 26 May looming, can your firm's BI and analytics platform withstand GDPR?
Your firm has a responsibility over how it handles the sensitive information of its clients. And with GDPR compliance there will be even more stringent protections on data coming into force. So it's crucial that your firm leaves nothing to chance with keeping your clients informed on what controls you have over their personal data.
When the new GDPR law comes into effect, this email could easily end up in your firm's inbox:
Dear Law Firm,
I am a client writing to request access on the personal data you hold on me. This request is based upon Article 15 of the General Data Protection Regulation (GDPR). I am concerned that your firm's information practices may put my personal information at undue risk of exposure. Therefore, please provide me with a copy of (or access to) the personal data you hold on me in your files and databases. A reply to my request is expected within one month as required under Article 12 in the GDPR regulation.
Could your firm manage this request and deliver the requested information to the client in time?
Informance can future-proof your BI and analytics and help in your firm's GDPR compliance journey. We supply TimeXtender's Discovery Hub – an innovative architecture that enables self-service BI & analytics that leverage the power of automation.
We will review considerations that impact your data, so your firm can easily document:
The data you hold
Where you hold it
What it is used for
Who has access to it
To know more about Informance's Legal Solutions and how Discovery Hub can help your firm with GDPR compliance, contact us today.