GDPR – how's it going for legal so far?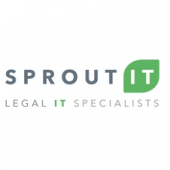 The 25th of May was a significant date for many business owners around the country and the legal sector was no different.
We had endured years of build-up to this point – that build-up included fear-mongering, speculation, and uncertainty about just how it will affect companies. So, what effect has GDPR had thus far? In this article, the we will explain what we were worried about and how everything has turned out so far since the introduction of the EU's General Data Protection Regulation.
What were we afraid of?
Let's start with what exactly was worrying some people in the legal sector. Naturally, GDPR has threatened to throw a multitude of hurdles in our direction. Whether it was…
the stress of unfamiliar data processing rules,
the nagging fear that we were going to lose out in some way because of the amount of data we had to cull to be compliant, or
the fear of penalties we would face if a successful cyber-attack was launched to procure that data
…GDPR was giving the legal sector a great deal to think about.
Read the full article on Sprout IT's Legal IT Blog here.