Finding the right expertise to secure your firm is a must, but it isn't easy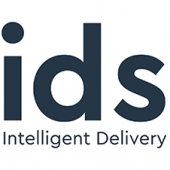 Our penetration testing services for law firms:
Are carried out by CREST accredited penetration testing consultants in the UK
Reduce time spent authorising paperwork with a secure online portal
Avoid inflated day rates by booking experts by the hour, on demand.
Reveal your true vulnerabilities, with more realistic tests.
Schedule tests flexibly, with no cancellation fees.
Instantly print technical reports at no extra cost.
Monitor security issues in real-time, and react quickly to reduce risk
The traditional pen-testing model is expensive and time-consuming.
Traditional pen-testing organisations have modelled themselves on the big professional services consultancies.
The result is admin and overhead clients don't need, along with cancellation fees and extra charges for reporting.
This broken model has turned pen-testing into an expensive luxury where law firms are often forced to pay inflated day-rates for inexperienced testers.
We've replaced the costly, time consuming traditional model with a less costly, time-saving on-demand model.
We've replaced all that overhead with an easy-to-use online portal that puts you back in the driving seat. Now you can schedule tests as-and-when you need them, with quality-assured pen-testers who won't cost the earth.
With costs under control, tests don't have to be rushed anymore and pen-testers can spread their work more effectively over a longer period, to find more of the vulnerabilities that really matter.
It's straightforward to access our on-demand pen-testing services, simply:
Sign the service agreement and gain access to your online portal.
Schedule exactly what you want tested and when.
That's it! - we'll get to work and report any issues in real time.